Best Weight Loss Apps!
As a dietitian in private practice, I am always intrigued when clients introduce me to new nutrition apps they use diligently on their smart phones to track their food and physical activity.  What a great tool to use on a healthy living and/or weight loss journey.  This blog is dedicated to introducing weight loss apps that come highly recommended.
Dietitian reviewed, highly recommended weight loss apps!
Click To Tweet
Tip: To make these trackers most useful enter your food and activity right after consumption or activity to increase the accuracy and your awareness.
Of the 3 apps I will review today, there are components they all have in common:
• Track food intake throughout the day
• Account for energy expenditure vs. dietary intake
• Input weight and height along with goals
• Excellent way to track progress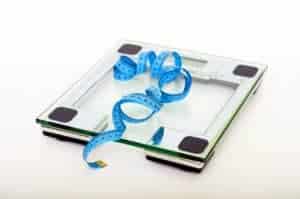 1. Lose it!
– "Calorie-budget" concept to meet your personal goals using your food intake minus your net daily exercise
Pros:
– Database for food selection is vast and includes many restaurants
– Can add foods to "your favourites" for speedy food entry
– Can add friends to help with motivation
– Set goal weight and how many pounds you want to lose a week
– Record weights to track your progress
– Searchable foods using scan barcodes, brand names
– Able to add in your own recipes to calculate nutrition intake
Cons:
– Time consuming entering data (mostly just at beginning)
2. My Net Diary
– Compatible with iPhone, iPod touch, and iPad.
Pros:
– Database for food selection is vast and includes many restaurants
– Entering foods is described as 'quick and easy'
– Excellent syncing of iphone to computer
– Very attractive designed application and user-friendly interface
– Able to add in your own recipes to calculate nutrition intake
– Excellent customer service with questions for app use
Cons:
– Some complaints with problems quantifying servings (ie. grams of foods and difficulty converting)
– Variety of exercises limited
– The application is free but does require paid subscription to MyNetDiary (around $7/month which some say is well worth it)
3. My Fitness Pal
Online calorie and exercise database/calculator designed to support weight loss
Compatibility: iPhone, iPad, Android, Blackberry
Pros:
– Large food database including many restaurants (over 1 million foods)
– Easy to use and enter homemade recipes
– Continues to be upgraded
– Networking on the online community forums
– Barcode scanning for foods
– Provide educational resources (ie: keeping the weight off and reducing portion sizes)
– Graphics: Pie graph of type of calories consumed (carb, protein, fat) and micronutrients
Cons:
– There is no way to turn off "recent news" on the opening page

Bottom line:
Research supports food tracking as a way to increase your chances of success in achieving your weight loss goals.  There are many different apps to track food and physical activity; however, you need to find an app that suits you and has "ease of use".  I would recommend using food and fitness trackers as a good way to raise awareness on the foods consumed and portions.  However, this method is not for everybody!  A client needs to have a high level of motivation and interest in tracking their intake in order to stick with it.
Research supports food tracking to increase chances of success with weight loss!
Click To Tweet
Thanks to my many clients who have provided feedback on these and other weight loss apps.  Here is my hypothesis why these apps might have such success with helping clients lose weight:
Keeping track of food & activity = Improved food intake (increased awareness)+ Increased exercise (accountable for actions) = Weight loss
*sustained weight loss is when these patterns form a habit
Happy tracking!