Happy (allergen free) Halloween!
Halloween is just around the corner, and you know what that means… candy, candy and MORE candy! But before you send out your little trick-or-treaters be sure you know what's safe for them, especially if they have one or more food allergies.
CAUTION: It is important for parents to be aware of all candy ingredients to avoid a possible allergic reaction.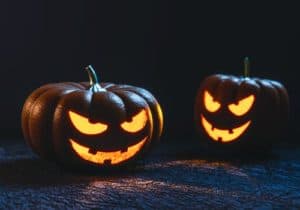 Avoid allergic reactions this Halloween. Know the top 8 allergens found in candy!
Click To Tweet
Here is a list of candies that are free of the top 8 allergens (ie. wheat/gluten, milk, eggs, soy, peanuts, tree nuts, fish & shellfish):
– Swedish Berries
– Sour Patch Kids
– Fuzzy Peaches
– Wine Gums
– Fruit Slices (Dare)
– Skittles
– Red Hots
– Jolly Ranchers Hard Candy
– Jelly Belly Jelly Beans
– Mike & Ikes
– Hot Tamales
– Starbursts
– Lifesaver Hard Candy
– Nerds
– Runts, Gobstoppers, Sweetarts (originals only; chewy contain egg)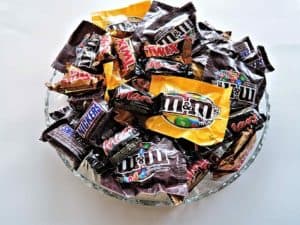 REMEMBER:  It's still important to read ALL labels – companies often change suppliers and ingredient lists without notice.  The Canadian Anaphylaxis Registry has an excellent listserve  to stay up to date on product recalls:
http://www.anaphylaxis.ca/en/join/registry/index.html
How to avoid accidental allergen exposure from Halloween candy?
Click To Tweet
So, on Halloween night be prepared! Make sure your child knows to wait until they get home before eating any of their goodies. This will give you a chance to filter out the treats first.  Many parents do a "swap system" where if you take a candy away (containing the allergen) you can trade your child for an allergen-free candy instead.  Keep in mind that single serve treats may not have ingredient lists; moreover, when in doubt leave it out! Be cautious of homemade treats which may have unknown ingredients and potential for cross contact with the allergen(s) during preparation. Last, make sure you have your child's Epipen or other medications available at all times in case of accidental exposure.
Happy (allergen free) Halloween and healthy Trick or Treating!