Clementine vs. Pomegranate: Nutrition Compared
Dietitian Winter Favourites
Are you enjoying clementines and pomegranates this holiday season? I sure am! The citrusy clementine smell always brings me back to my childhood. My little sister, Melissa, and I loved to watch Christmas movies in the basement, tossing clementines to each other while singing carols! We had so much fun doing this. I remember trying to peel the whole fruit without breaking the peel. I then spread the peel out on a flat surface, like a map. If you haven't tried this when peeling a clementine, it's sure to amuse.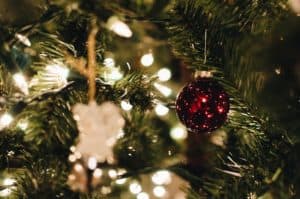 Today, we will be comparing the nutrition of these two winter super fruits. I will highlight how to store them and how to choose the juiciest ones. I will also provide ideas for how to include them in your diet.
Clementine & Pomegranate Nutrition
Cross between a Chinese mandarin and an orange. Can be separated into 7 - 14 segments. Often seedless.
Choose firm fruits that are heavy for their size. Choose fragrant fruits, brightly coloured and with thick skins.
Keep at room temperature for up to one week. If refrigerated, they will keep for up to two weeks.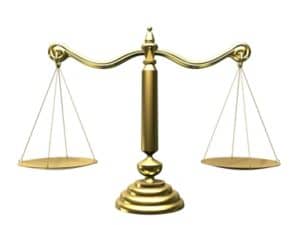 Calories (kcal) per serving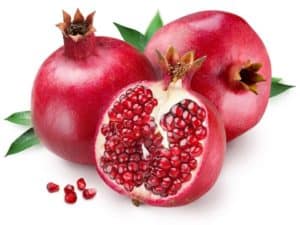 Fruit grown on small trees (5 to 8 meters tall). When split open has clusters of juicy, gem-like seeds.
Choose glossy fruits that are unblemished with firm skin. Heavier fruits are juicier!
Refrigerate the whole fruit for up to two months. Seeds can be stored in the fridge for up to five days. Can also freeze seeds on wax paper-lined baking sheet.
Dietitian Nutrition Review
Both clementines and pomegranates are good sources of fibre, which helps us in feeling full, regulates blood sugars and decreases risk for heart disease. Both fruits contain high amounts of vitamin C. This antioxidant helps produce collagen, which is important for our skin and bones. Vitamin C also helps convert cholesterol into bile (lowering risk of heart disease). Both these winter fruits contain potassium, which is a heart-healthy mineral that can help lower blood pressure and reduce the risk of heart attack and stroke.
In case you missed it, here's my past blog, Potassium, You're Not Getting Enough and part two with Beyond the Banana: Potassium Foods You'll Love.
How to Video's
Check out how to peel a clementine in one piece: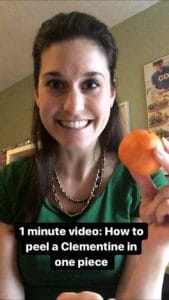 Andrea's 1 minute video: How to peel clementine in one piece!
Here's another How-To Video on How to De-Seed a Pomegranate (without the mess). I break it down into 5 easy steps: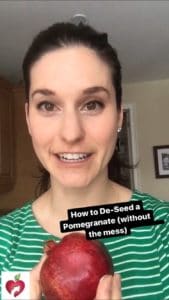 Andrea's 1.5 min video: How to de-seed a pomegranate
How to peel a #clementine in one piece! Plus how to peel a #pomegranate without spraying juices!
Click To Tweet
Ways to Include in the Diet: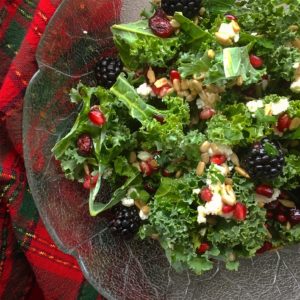 Topping of pomegranate seeds on meat dishes, hummus, etc.
Add to cocktails
Add to smoothies
Quinoa, rice or whole grain salads/pilaf
Yogurt parfait
Oatmeal topper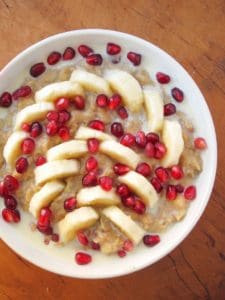 Enjoy clementines or pomegranates on their own or with protein source (like handful of unsalted nuts)
Use juices for marinade or vinaigrette
Discover how clementines and pomegranates compare nutritionally!
Click To Tweet
Bottom Line:
This season be sure to enjoy some nutritious (and delicious) clementines and pomegranates! They are loaded with vitamins and possibly nostalgia. There are many different ways you can include them in your diet. What are your favourites? Do you have any tips or tricks on how to choose the juiciest ones?
Happy Holidays from Dietetic Directions! ~