How to Avoid Holiday Weight Gain
The song says, "It's the most wonderful time of the year".   Do you agree? Or is it the most wonderful time of the year to give up your healthy eating intentions because of the inevitable over-abundance of food and sweet temptations?
If you feel at the mercy of a tendency to "over-do it", you are not alone.   This season brings many unique challenges (and stressors) that lead many to fear "falling off the wagon".
To help you take pleasure in the season and to avoid holiday weight gain, I will share "Seven Merry Christmas Tips". My goal is for you to enjoy foods without feeling guilt or deprivation!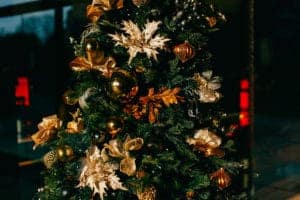 Andrea's Top 7 Merry Christmas Tips:
1.Prioritize Workouts:
To keep yourself at your best, it is vital to manage stress by getting yourself moving! Physical activity is one of the best stress revelators, happy-hormone boosters and even increases productivity. One of my clients mentioned that getting to the gym regularly (especially during this busy times of year) is her main way of dealing with holiday anxiety – and it helps her realize that she does have time!
Action: Take a close look at your calendar and schedule in (like you would an important meeting) your favourite activity – possibly yoga, spinning or a brisk walk.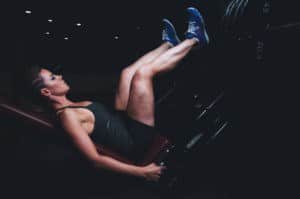 2. Avoid the "Cravings Zone":
During the holiday season, there is a tendency to want to "stock pile" our calories for one or two very large meals. By skipping meals, you are actually slowing your metabolism and likely to enter the "cravings zone" which is a recipe for over-eating.
Action: Have three balanced meals daily and avoid going to an event "starving". Try a small meal or a balanced snack beforehand – like an apple and handful of nuts.
3. Bring a "Healthy Addition"!
When attending a party, I recommend bringing a healthy option to add to the mix. This helps increase the number of nutritious items (which people all secretly appreciate) and will encourage others to eat better too.
Action: Bring a platter with colourful veggies, cut in fun shapes, with hummus or homemade Greek yogurt dip with fresh herbs.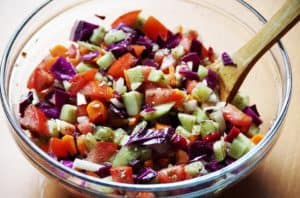 4. Give yourself a Buffer
If you want to eat less, stand 6 feet away from the food station.   This amount of space gives you time to think and move before reaching for seconds or thirds.
Action: Sit or stand 6 feet away from food. Serve yourself on a small plate or napkin if you are eating while conversing.
5. Talk to yourself (not literally):
When at a dinner party or an event, there are numerous distractions that can make it difficult to listen to your body and determine how full you're feeling.
Action: Ask yourself how hungry you are and how much you need to eat to feel satisfied (which is a smaller amount than you may think). Click here for how to distinguish between hunger and appetite.
6. Awaken your Senses:
When you are trying a new food, take a moment to actually notice the smells, flavours, textures and visual appeal. By awakening your senses you enjoy your food on a different level and reduce feelings of guilt caused by mindless eating.
Action: Take pleasure in each bite by activating your senses. Mindful eaters tend to be less prone to "eating on autopilot".
7. Give Gratitude:
By giving gratitude for your food, the family, the conversation, the home, you bring your mind into the present and decrease stress. Gratitude leads to respect (and positive feelings) for your food and eating for nourishment and wellness.
Action: Say a prayer or give thanks at the table or in conversation.
Find out Andrea's top 7 Merry Christmas Tips!
Click To Tweet
Bottom Line:
Christmas is a time to count your blessings, to give generously and to enjoy delicious foods with your loved ones. My wish to you is that during the busyness of the season; you will remember to prioritize your health and nourish your body through physical activity and engaging your senses when enjoying meals.
Happy Holidays!