Three Orange Foods to Boost your Health!
Are you getting enough orange foods in your diet?  It is recommended that we consume one orange (and dark green) vegetable daily to get enough vitamin A and folate (Health Canada).  Today, let's spotlight three orange foods, why they're healthy and how to include them in your diet.
What makes Orange Foods Healthy?
Orange vegetables get their vibrant colour from beta-carotene, a form of vitamin A that acts as an antioxidant.  Vitamin A supports our eyesight, regulates our immune system and keeps our skin healthy. Orange vegetables also tend to contain other health promoting nutrients such as potassium, vitamin C, vitamin B6, fibre, lycopene and flavonoids. Brightly coloured foods contain phytonutrients (or 'plant nutrients') which can help prevent disease.
Health benefits of orange foods include:
Supports eye health and reduces risk of macular degeneration
Reduces blood pressure
Lowers cholesterol
May help with prevention of diabetes
Boosts immune system
Fights free radicals in the body
Supports healthy bones and joints
DYK: orange foods can support healthy bones and joints?
Click To Tweet
Simple ways to Enjoy 3 Orange Foods:
Butternut Squash:
Roasted with olive oil, brown sugar, cinnamon salt and pepper
Mashed as side or added to mashed potato
Cubed and added to pasta, rice, risotto, stew, soup, quinoa salad
Pureed in a soup
Grilled on BBQ
Ravioli filling
Pureed in pasta sauce, hummus recipe, curry or chili or mac & cheese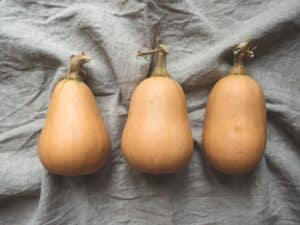 Red Lentils: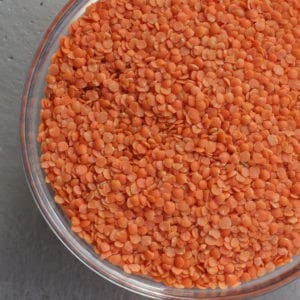 Pureed Pumpkin:
Added to soup
Added to mashed potatoes
Use as an oil substitute in baking (1:1 ratio, or 1 cup pumpkin to replace 1 cup oil)
Add the puree to a bowl of oatmeal
Stir it into a carton of yogurt
Include in pasta sauce, hummus recipe, curry or chili or mac & cheese
Cookies
Add to a smoothie
Ravioli filling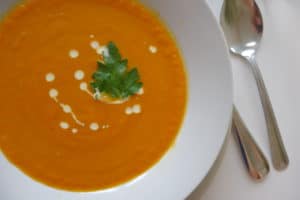 Bottom Line:
Choose orange and colourful foods in your diet.  Phytonutrients are responsible for giving plant foods their colour along with health-promoting benefits. Enjoy some butternut squash, red lentils, and pumpkin puree.  You can also enjoy some of the more traditional carrots, sweet potato, apricots, cantaloupes, mangoes, nectarines, papaya and peaches instead to fill the one orange coloured food a day quota.