Welcome to Nutrition Month!
March is Nutrition Month– a time for Canadians to celebrate healthy food choices and the positive impact these have on our health and personal well-being.
During March, we need to join together and talk about nutrition in order to raise awareness on the link between healthy eating and disease prevention.  Nutrition plays a crucial role in many chronic health conditions such as heart disease, high blood pressure, cholesterol, diabetes, obesity etc.  Nutrition Month is also a time to promote the role of Registered Dietitians as your trusted source for science-based recommendations.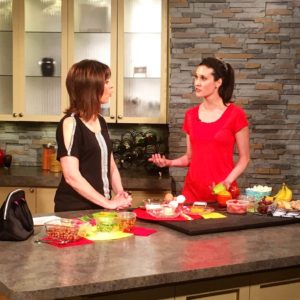 Nutrition plays crucial role in many chronic health conditions
Click To Tweet
FYI: Nutrition Month first started in 1973 where it was a week-long event. By 1980, with the increased interest in nutrition, the campaign increased to a month long event.
FYI: Nutrition Month started in 1973 as a week-long event
Click To Tweet
Our 2013 Theme:

This year's slogan is Best Food Forward: Plan Shop Cook Enjoy! The theme is focused on providing practical advice to help consumers navigate the grocery store.  A Canadian poll of over 2,000 individuals found that 63% struggle with making healthier food choices in the grocery store.  Therefore, dietitians know that healthy eating can be a challenge and that grocery stores are where food choices are made!  Thus, dietitians have an opportunity to step forward and provide advice to the public where it is very much needed!
This year, Dietitians of Canada have provided 31 practical, evidence-based tips on how to plan, shop and cook.
• Visit www.dietitians.ca for a new tip each day in March
• Download eaTipster app for free on your smart phone to receive a new healthy tip daily
• Go to www.eatipster.com to download from your computer to receive your daily tip~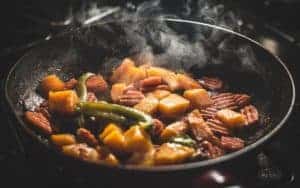 TIP #1:
It is crucial to PLAN!  We know that approximately 60% of Canadians write grocery lists; however, much fewer plan their meals in advance.  Planning meals ahead of time saves money since you will buy only what you need and can plan your meals according to weekly sales.  You can also plan to use your food-stocked fridge to prepare your menu items for the following days.
Planning meals ahead of time saves you money!
Click To Tweet
Bottom Line:
The month of March is dedicated to NUTRITION!  Enjoy the evidence-based tips provided by dietitians.
Happy Nutrition Month!