Hosting a Holiday Party?
During the month of December I am seeing numerous clients who are either hosting or attending a holiday party.   And of course, we know that this often entails drinking and being merry.  Similarly, the reality is that there will be an over abundance of food during this time of celebration. However, these gatherings may correspondingly lead to feelings of gluttony and guilt.
Is it possible to host a holiday party healthfully? YES! Find out how!
Click To Tweet
This article is dedicated to those who wonder if they can host a holiday party healthfully while they themselves are trying to follow a 'healthy diet'. The answer is an astounding YES!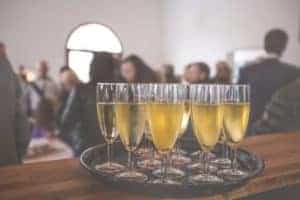 Here are some tips for you, the holiday host or hostess:
1. Smaller serving plates:
Scientifically, we know that people will put more food on a larger plate and consequently eat more.  So help your guests eat less by offering smaller serving dishes.
2. Veggie trays and lots of them!  
Fresh, sliced veggies are a great addition to any meal and can be very enticing when they are cut, washed and served on a plentiful platter. So provide ample colourful veggies for your guests.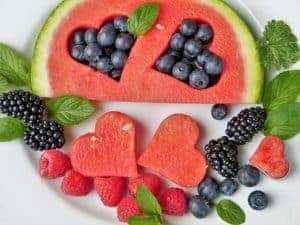 3. Cut sandwiches or meal portions into smaller sizes 
If you are serving pizza or pulled pork sandwiches – think sampler, slider sizes respectively.
4. Jugs of water available 
Again, you want to encourage water consumption to slow down the amount of caloric beverages consumed (eggnog, alcohol, juice etc.). Presentation is key.  A beautiful jug of water with fancy ice cubes with lemon wedges will be very alluring to your guests to keep them hydrated