"Meal Kits": The Newest Food Trend
Are you WAY too busy!  Are you able to slow down long enough to catch a breath and possibly make a home cooked meal? Or does cooking seem like a distant luxury?  After all, cooking involves time and effort.  You need grocery items, time to plan and even need a hint of creativity if you want to eat something different from the night before.  This is where meal kits have stepped in.  They provide fresh ingredients delivered right to your front door in pre-portioned baggies along with step-by-step photos or cooking instructions.  This meal service could be called "build a meal" because it gives you all necessary parts to assemble and cook.
With convenience being the number one predictor of food choice, it is no wonder that "meal kits" are an emerging new food trend.  According to an Ipsos Reid poll conducted for Dietitians of Canada, 43 per cent of Canadians say they do not cook balanced meals for themselves or their family on a regular basis. Time constraints are the number one challenge in planning and preparing meals.
But are "meal kits" equivalent to home cooked meals? What should we consider before placing our order for meal kit delivery?  Today, let's explore this emerging delivery service to help you in deciding what's best for you.
DYK: 43% of Canadians say they do not cook balanced meals for themselves or their family on a regular basis
Click To Tweet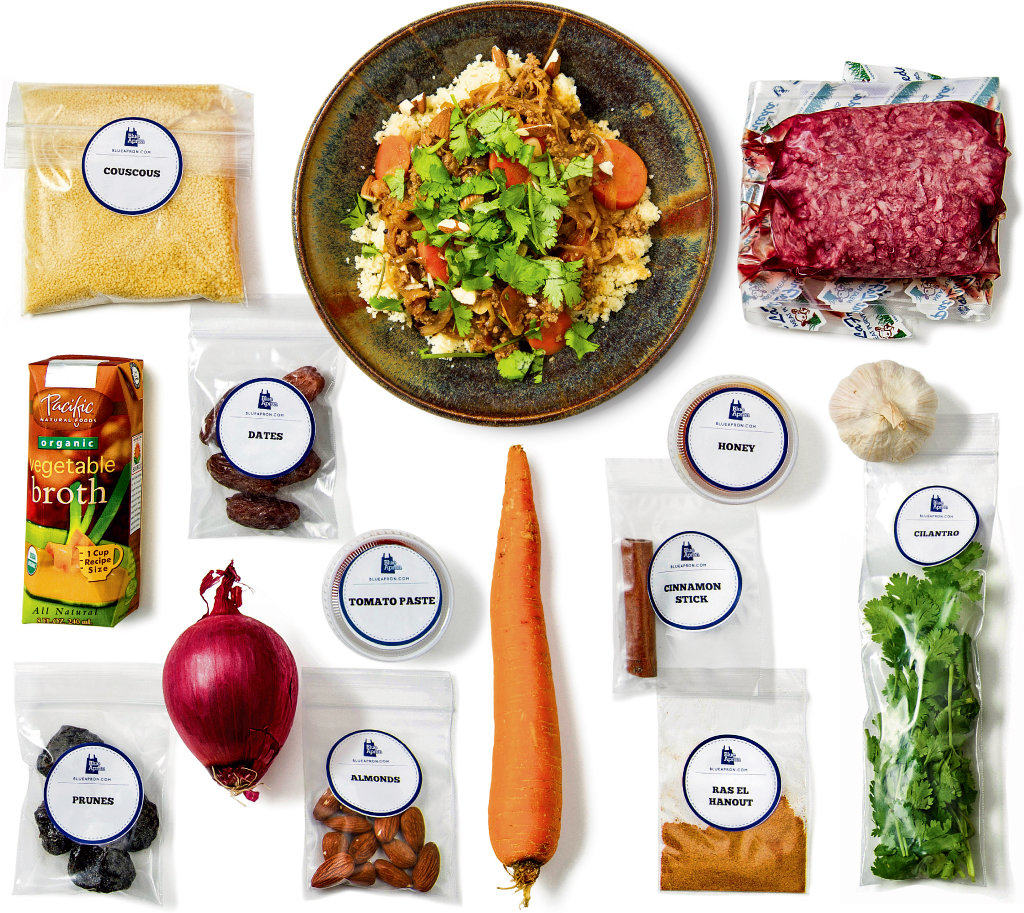 Andrea's Meal Kits Pro's & Con's
Pro's

Con's

Cost
–       Likely cheaper than restaurant meals

–       Subscriptions can be for two, four or six people

–       You can choose the number of meals delivered each week.

–       Cost is expensive ($5-12 per meal serving)

–       If purchasing for a family, the cost quickly adds up.

–       More expensive than home cooking

Convenience
–       Pre-portioned ingredients

–       Meals can be prepared quicker than from scratch

–       No time spent grocery shopping

–       Include everything except dishes, utensils and cooking equipment.

–       Lack of meal planning skills developed when only ingredients "needed" are delivered.

–       Example: Using leftover ingredients such as red pepper strips to make chicken salad sandwich, adding it to a pasta sauce, on a Greek Salad or in chili.

–       No batch cooking which would provide extra meals for busy nights

Creativity
–       Chef-inspired meal ideas

–       May be more likely to try new foods or flavours

–       May boost creativity in the kitchen with added confidence try new recipes

–       Decreases likelihood of sitting down and planning meals

–       Decreases conversations with the family about favourites foods to make

–       No leftovers to use for lunch or as snacks

Nutritional Value
–       Calories are typically 500-800 per meal entrée

–       Some meal kits provide nutrition information

–       Some companies have "healthy options" developed by dietitians that are low in saturated fat and sodium

–       Can help with portion control

–       Not all "meal kits" are healthy or a better choice than eating at a restaurant

–       Meals can be very high in sodium and saturated fat

–       The nutrition information might not be understood to make a "healthier choice"

Cooking Skills
–       Can include your kids in meal assembly and discussing ingredients

–       Can build cooking confidence by reducing skill-level.

–       May be more inclined to try new recipes outside the meal kit

–       Could take away from cooking at home using local ingredients and being in charge of the amount of ingredients added to recipe

–       Kids reliant upon cooking using "meal kits" will lose the skill of measuring ingredients

–       Loss of making family recipes passed on from generation

Environment Sustainability
–       Some companies using environmentally friendly packaging
–       More waste in packaging since all ingredients are individually portioned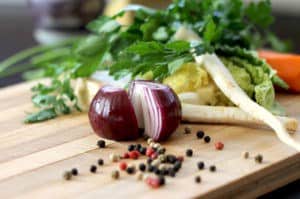 Bottom Line:
Meal kits are gaining popularity and generally give the perception that you are cooking from scratch.  Personally, I am a big proponent of making simple meals with basic, wholesome ingredients. I teach clients how to meal plan, do batch cooking and stock their kitchen like a dieititan for quick meals.  However, for some willing to pay a premium, meal kits offer convenience and may get you more comfortable cooking.  We also have to think about future generations, and how teaching children to cook reduces their reliance upon processed and convenience foods.  I do not think "meal kits" will ever replace a home cooked meal but they may make it easier for people to cook using fresh ingredients, new spices and get into the habit of making time for cooking.
What do you think? Are "meal kits" something you would find helpful?  What are some of your concerns with this growing trend that moves us away from cooking and planning our meals?