What is a Pulse?
Fast Fact:  Did you know that Canada is the number 1 exporter of pulses in the world?
But wait a second, what is a pulse besides the measure of a person's heartbeat?!
The word "pulse" is derived from the Latin word "puls" meaning "thick soup".  Basically, pulses are the edible seeds of plants in the "legume" family.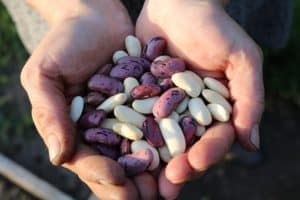 Pulses are so good for you, but what are they??
Click To Tweet
Pulses vs. Legume:
Legume: The plants whose fruit is enclosed in a pod (ie. Peas, beans, lupins, soy and peanuts)
Pulse: Member of the legume family, but the term "pulse" only refers to the dried seed (ie: dried peas, lentils and chickpeas).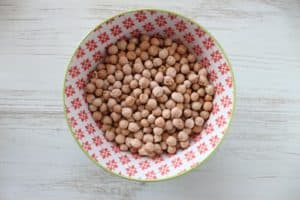 Nutritional Powerhouse of the Pulse
Pulses are an excellent addition to your diet!  They are a rich source of dietary fibre, this helps you feel full and lowers cholesterol.  As well, lentils contain protein, which helps to build/maintain muscle mass.  They contain virtually no fat and are high in iron, zinc, phosphorous, and folate in addition to other B-vitamins.  Lentils are also gluten free for those with special dietary needs.
Try adding ½ cup serving of chickpeas to your leafy green salads or to your favourite cold pasta dish for an additional 5.5 grams of fibre and 7g protein!  That is impressive!  Compare that to ½ cup of quinoa that provides 1.3 grams of fibre and 2 grams of protein.
What's more, pulses when growing emit nitrogen into the soil which reduces the need for fertilizers.  Just ask the Saskatchewan farmers who happily grow the vast majority of our Canadian pulses.  Therefore, if you are looking to reduce your carbon footprint try purchasing lentils such as pulses. You can buy them either dried or canned. However, if you purchase canned lentils be sure to rinse them off to remove the excess sodium.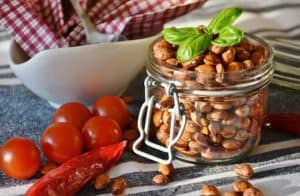 Reduce your carbon footprint just by purchasing pulses! Find tasty recipes here!
Click To Tweet
Use lentils instead of meat products for a vegetarian protein alternative at your meal.  Click here for a flavourful autumn recipe which uses pulses as a protein alternative – Roasted Squash and Chickpea Pizza
Feel free to send your comments after you try implementing more of these spectacular seeds (aka pulses) into your diet 🙂