Goal Setting: Your Direction for Success!
The first step to success is 
goal setting
!  Now, I know this sounds 
obvious
 but how many people feel 'adrift'?  Or how many attempt to attain the 
same 
goal over and over again only to feel that progress is not being made?  Today, I am going to break down 
how
 you can set magnificent goals for success and achieve them!  This is a timely article seeing that our 
New Year's resolutions
may be in full swing inching us one step closer to success or they may have already been tossed aside.
Learn how to successfully set goals and achieve them!
Click To Tweet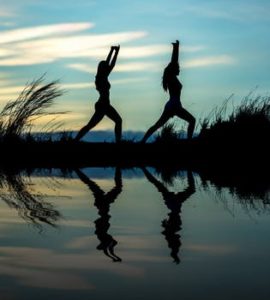 Steps to successful goal setting:
1. Decide what it is that you want to achieve.  This is going to be very general. For example, I want to start living a healthier lifestyle.** Then proceed to the famous 'SMART' system to specify and quantify your goal.
Specific: 
Decide what exactly you want to achieve. For example, you want to lose weight as part of leading a "healthier lifestyle".
Measurable: 
How much of a change are you looking to achieve. For example: I want to lose 10 pounds.
Attainable:
Think about ways to make your goal come true: attitudes, abilities, skills and the financial capacity to reach your goals.  For example: I will need to meet with a registered dietitian in order to get the knowledge, skills and attitudes necessary to achieve weight loss.
Realistic: 
This is a fine balance between keeping a goal challenging enough to motivate yourself but not too challenging that it is daunting and unrealistic. Example: A 10 pound weight loss is realistic.
Timeline: 
When do you want this goal to be achieved? Example: I would like to lose 10 pounds within three months.
Using the 'SMART' goal system sets you up for success for anything you want to achieve!
Click To Tweet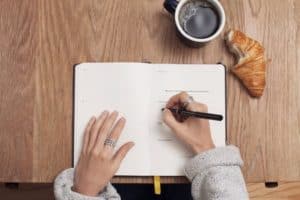 Pointers to Remember:
WRITE IT DOWN! When you goal set you build your self-image: This will allow you to see yourself as worthy of achieving your goals and developing the necessary skills.
Keep out the negativity: This will not serve you on your journey to success. Stay positive and remain focused on your goal.
To do: Keep a calendar, a journal or a food diary to track your progress.
Reward yourself! Achievement along the way should be rewarded to maintain motivation and positive self-image.
When setting goals, stay positive and remain focused to achieve them!
Click To Tweet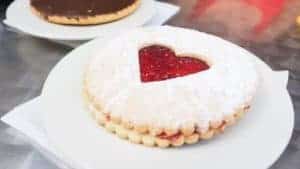 Bottom Line:
Goal setting is crucial for success. Start by setting a clear, SMART goal. Have an image in mind of your picture of success in order to make your goals a reality.