Predicted Food Trends for 2013
Welcome 2013! This is going to be an incredible year- I can just feel it! Being a registered dietitian is so rewording because each year there are numerous new food trends which draw media and public attention and not uncommonly, raise public concern and confusion. Dietitians have the unique opportunity to step forward as a source of the most trusted, science-based nutrition information.  So rest assured, when new trends surface (as we know they will) and you are wondering what you should literally buy or not buy into, search no further than speaking with your friendly dietitian.
The National Restaurant Association is up-to-date on the top of food trends to meet the public interest and demand for the coming year.  Therefore, for making Food Trend predictions, the National Restaurant Association surveyed various culinary professionals and come up a list forecasting the hottest food trends in 2013.
The verdict? Drumroll please….
What are the top food trends of 2013?
Click To Tweet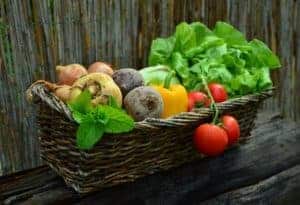 The top 10 trends are:
1. Locally sourced meats and seafood
2. Locally grown produce
3. Healthful kid's meals
4. Environmental sustainability
5. Children's nutrition
6. New cut of meat (e.g. Denver steak, pork flat iron, teres major)
7. Hyper-local sources (e.g. restaurant gardens)
8. Gluten-free cuisine
9. Sustainable seafood
10. Whole grain items in kids' meals

What do I think?
If this forecast holds true, I think 2013 is going to be a great food year!  Focus seems to be on sustainability of food, this takes into consideration the environmental, health and social implications of food production. This also means that there will continue to be lively debates on local vs. organics vs. fair trade and vegetarian and gluten free diets to name a few.  I greatly appreciate children's' nutrition making the top 10 list!  Best off all, these predicted food trends are a way to promote overall healthy living!
So let's start the New Year off right and may 2013 be healthy and happy!  Remember to stay in touch with dietitians for trusted information backed by solid science for your health.
Contact your friendly Dietitian for trusted info backed up by solid science!
Click To Tweet
Happy New Year!
#Food #New Year #2013 #Nutrition #Health