Caprese Spinach Salad
One of my favourite parts of summer is planting a modest herb garden. I love to watch plants grow and have flavour-boosting additions for foods. Additionally, colourful herbs add bright green colours to my Instagram food photos. Nevertheless, by late August, I have ample fresh basil, Italian parsley and cherry tomatoes to add to meals. This means that Caprese Salads come top of mind. Today's Caprese Spinach salad is simple salad packed with flavour. Hope you enjoy this meal addition or perhaps you can bring it to your next potluck. 
Foodie Note: Curious what I plant in my garden? Check out my Top 5 Must-Have Garden Herbs blog.
---
Serves: 2-4
Prep time: 10 minutes
---
INGREDIENTS:
4 cups fresh spinach
1/3 cup fresh basil leaves, chopped (leave some whole)
3 medium bocconcini, sliced
½cup of cherry tomatoes, sliced
2 Tbsp olive oil
1 Tbsp balsamic vinegar
Sprinkle kosher salt to taste
Optional: Balsamic glaze for additional visual appeal 
Directions Caprese Spinach Salad:
Add bocconcini and cherry tomatoes on top of salad greens.
Drizzle greens and toppings with olive oil and balsamic vinegar.
Toss to combine. Add additional dressing to suit your palate and drizzle of balsamic glaze. 
Now it's your turn! Do you also enjoy Caprese salads? How do you enjoy to boost your veggie intake.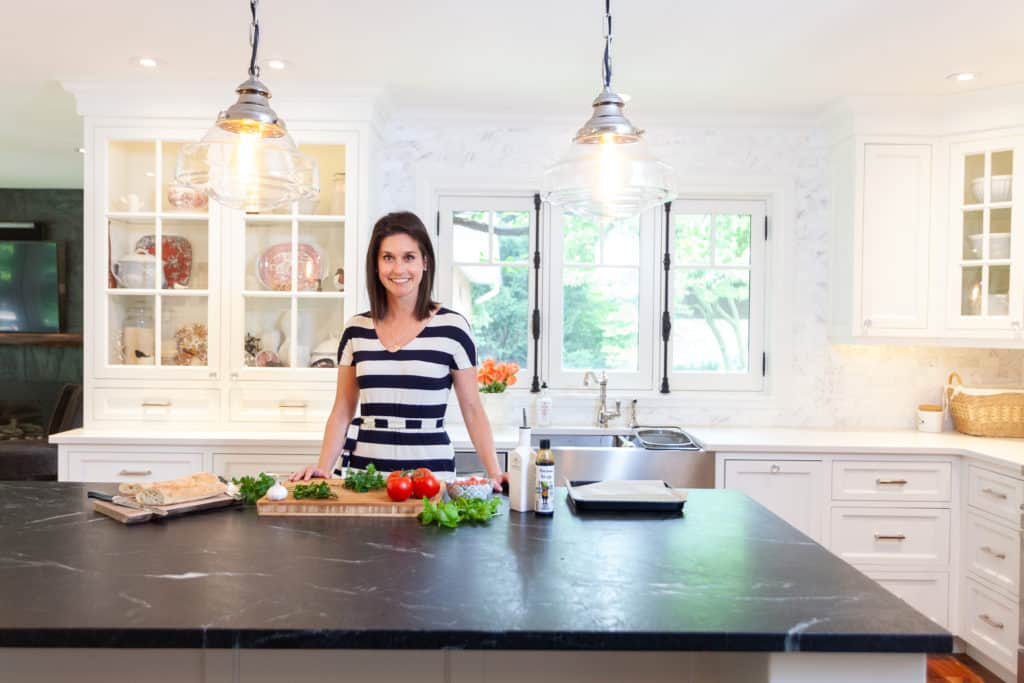 Kitchen food picture taken by the talented photographer, Julie Tauro.