Easy (& Filling) Breakfast
~Heart Month~
February is Heart Month! A time to raise awareness of the importance of breakfast, nutrition and our lifestyle for keeping our hearts healthy. After all, the heart pumps blood, oxygen and nutrients throughout the body. Narrowed or blocked blood vessels can lead to heart attack, chest pain or stroke.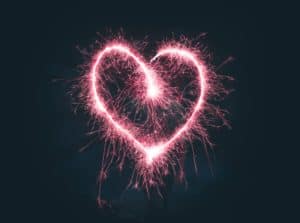 Today, I will be sharing how we can make easy and filling heart-healthy breakfasts. I will also highlight make-ahead breakfast options, which come in handy during rushed mornings. This topic is essential because 8 in 10 cases of premature heart disease and stroke are preventable through healthy lifestyle behvaiours.
DYK: Heart Disease is the second leading cause of death in Canada.
This post was sponsored by the Egg Farmers of Ontario; as always, all opinions are genuine.
---
Why is Breakfast Important?
1. Decrease Risk of Chronic Disease:
Heart disease (i.e. a group of conditions impacting heart function) is the second leading cause of death and affects approximately 2.4 million Canadian adults. Eating breakfast helps stabilize blood sugars, which help to prevent or manage type II diabetes. Studies also show that those who eat breakfast have lower LDL (the "lousy" cholesterol), and a lower risk for heart disease.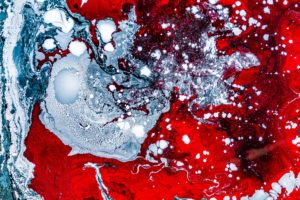 2. Achieve Healthy Weight:
According to Harvard Health Publishing, breakfast eaters are about a third less likely to be overweight or obese, and tend to be more successful in maintaining weight loss after dieting. Additionally, they show greater restraint when it comes to impulse snacking and overeating later in the day. Research shows breakfast skippers are more likely to accumulate body fat when eating fewer, larger meals.
DYK: Breakfast eaters show greater restraint with impulse snacking and overeating later in the day.
3. Improve Overall Diet:
Research shows people who eat breakfast generally have healthier diets. However, breakfast eaters may also have other positive lifestyle habits such as exercising or not smoking. Nevertheless, breakfast eaters are more likely to achieve recommended servings for fruits and vegetables and meet daily fibre, calcium and potassium recommendations for health and longevity.
Click here to read about ways to boost your veggie intake.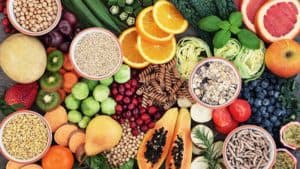 ---
3 Components of a Filling, Heart-Healthy Breakfast
1. Fibre-Boost
To choose a heart-healthy breakfast, emphasize fibre-rich foods. Fibre is the indigestible component of food, meaning it slows digestion. Fibre not only fills us up, it also lowers cholesterol, stabilizes blood sugars and promotes regularity. Whole grain foods have higher vitamins, protein and fibre content than refined grains. Canada's New Food Guide also places an added emphasis on choosing whole grains.
Fibre fills us up, lowers cholesterol, stabilizes blood sugars and promotes bowel regularity.
Feeling full after breakfast is essential. Being "hangry" during a morning meeting or midterm is the last thing you need. Interestingly, Canadians consume about half of the fibre recommended. Click here to see fibre recommendations.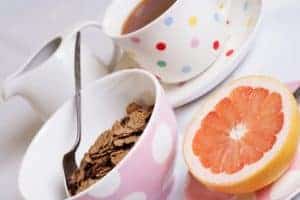 High Fibre Breakfast Foods:
TIP: When looking at a food label, choose foods with 5 grams of fibre or more per serving. Stocking up on high-fibre foods makes it convenient to assemble a filling breakfast in a hurry.
One of my favourite ways to reach daily fibre targets is to enjoy high fibre breakfast cereal. This option takes only minutes to assemble and can pack a lot of satisfying nutrition. This high-fibre cereal suggestion is also a strategy many of my clients absolutely love.
---
Andrea's High-Fibre Breakfast:
1/3 cup All Bran Buds (11 grams of fibre)
1 cup of Kashi Go Lean cereal (look for nutrition label with at least 5 grams of fibre and 5 grams of protein)
Mix 1-2 tablespoons pumpkin seeds/hemp hearts/sunflower seeds
1 cup 1% milk or soy beverage or 0% Greek yogurt
½ cup of fruit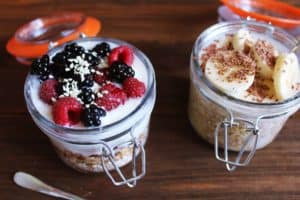 "Eating a high-fibre breakfast lowers risk of diabetes, heart disease and can improve cholesterol and blood pressure"
2. Power up on Protein!
As part of a heart-healthy, filling breakfast, we also need to power up on protein. A breakfast higher in protein leads to a reduction in hunger compared to a breakfast higher in carbohydrates. This is because protein slows digestion, which increases fullness. If you are skipping breakfast or merely having a fruit, bagel, croissant or muffin, you'll never hit the recommended 15 to 30 grams of protein at breakfast.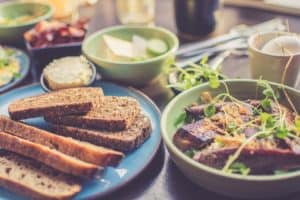 Breakfast Protein Sources Include:
Low fat milk or soy beverage
Nuts, seeds and nut butters
Beans, lentils, chickpeas
Greek yogurt, Skyr or regular yogurt
Whole grain bread, oats and quinoa
Smoked salmon or turkey
Tofu or tempeh
Andrea's Protein-Rich Breakfast
One of my favourite ways to boost protein at breakfast is to include eggs. One egg contains 6 grams of protein and 70 calories. I advise clients to not skip the yolk because that's where you receive half of the protein and key nutrients such as choline, which is essential for brain development. As well, the lutein found in egg yolks protects against the progress of early heart disease.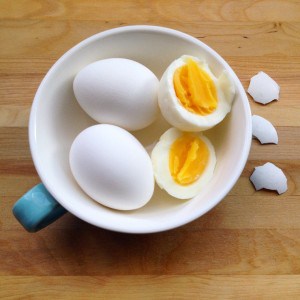 To make eggs handy during a busy work week, I hard cook a batch on the weekend. See my recipe here for hard-cooked eggs to perfection. They last in the fridge for 7 days, making them super convenient.
---
2 hard cooked eggs, sliced (12 grams protein)
2 slices Sprouted Grain bread (5 grams of fibre and 5 grams of protein per slice)
½ avocado smashed with ½ lime squeezed
Salt and pepper to taste
---
Optional: Arugula on the bottom or fresh berries on the side
Protein Count: ~22 grams of protein
Fibre count: ~14 grams fibre
Make-Ahead Tip: When you add lime to avocado it prevents browning. Can make avocado smash with lime a day ahead or buy frozen avocado, thaw and add lime.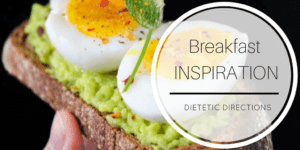 3. Add a Fruit and/or Veggie
After you have mastered the high-fibre and protein-rich breakfast, you can further bump up the heart-healthy nutrition by adding a fruit or veggie. Canada's New Food Guide suggests we have half the plate filled with fruits or veggies. Veggies are low in calories and high in vitamins and minerals like potassium, vitamin K, folic acid, vitamin A and carotenoids. Higher fruit and veggie intake is linked with decreased risk for heart disease, high blood pressure, high cholesterol and obesity.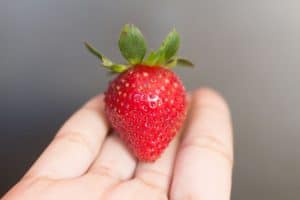 Breakfast Fruit & Veggies Include:
Berries (fresh or frozen) on top of cereal or yogurt parfait
Sliced banana with peanut butter on toast
Spinach, kale, arugula (fresh or frozen) in smoothie
Peppers, mushrooms, tomatoes in omelette
DYK: Higher fruit and veggie intake is linked with decreased risk for heart disease, high blood pressure, high cholesterol, obesity.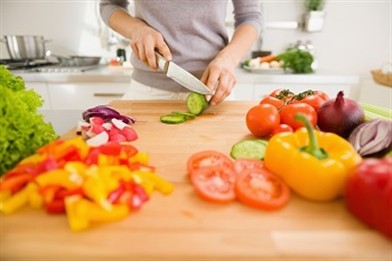 Make-Ahead Tip:
For speedy ways to add fruits and veggies to breakfast, utilize bags of store-bought frozen alternatives.
I chop fresh veggies (like peppers and onions) and store them in freezer bags for speedy breakfast additions.
Buy fruits and veggies in season.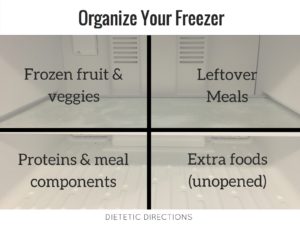 Bottom Line:
What we eat impacts our heart health. This February, let's come together and celebrate Heart Month by enjoying a filling breakfast complete with fibre, protein and fruits or veggies. Be sure to carve out time in your busy schedule, ideally in an undistracted environment so you can enjoy mindfully. Heart Disease is the second leading cause of death among Canadians and is largely prevented through lifestyle modifications such as eating well, not smoking and being physically active.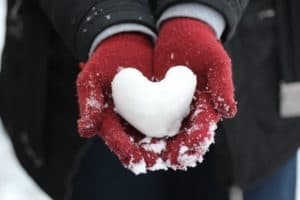 I'm a firm believer that breakfast is the most important meal of the day. I also believe that a little planning ensures a nutritionally balanced meal. Stock your fridge and pantry with options that fit into the fibre, protein and fruit categories, and you can mix and match.
P.S., Check out my CTV Kitchener segment here where you can see my top breakfast tips revealed.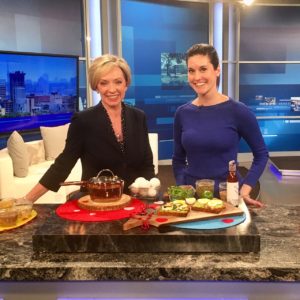 Now it's your turn! Would love to hear your go-to options. Are you hitting the fibre, protein and fruits/veggie recommendations? What are your favourite breakfasts during the week and weekend?