Pomegranate Cinnamon Overnight Oats
Gotta love make-ahead breakfasts. These Pomegranate Cinnamon Overnight Oats are easy to batch-prepare and then enjoy when you're rushed for time. I've been meaning to post an overnight oats recipe for some time but delayed because I also love my traditional warm oatmeal breakfast. However, little did I know that you could warm up your overnight oats the next day if you prefer. So, whether eating them hot or cold, I am thrilled to share my newest breakfast recipe, Pomegranate Cinnamon Overnight Oats. It's simple and tasty! Also, it's a feature recipe in my newest seasonal blog, 10 Favourite Christmas Brunch options. 
This Pomegranate Cinnamon Overnight Oats recipe is completely customizable to suit your flavour or fruit preferences. Perhaps you would enjoy blueberries or strawberries instead of pomegranates? Swap it out! Or maybe you would like to change up the flavour profile for peanut butter banana overnight oats or cherry chocolate? Finally, sprinkling some chia seeds and/or coconut flakes on top sounds pretty delish, doesn't it? 
---
Prep time: 5 minutes
Serves: 1
---
Ingredients:
½ cup rolled oats
½ cup milk (of your choice, I use 1% milk but can use soy, almond/hemp/oat milk, etc.)
½ cup pomegranates
1 tsp chia seeds
½ tsp cinnamon
½ tsp vanilla extract (optional)
Pinch of Kosher salt
Option: Maple syrup for drizzle on top the next day.
Overnight Oats Toppers: Slivered almonds, pumpkin seeds, hemp hearts.
Directions for Pomegranate Cinnamon Overnight Oats:
Combine oats, milk, pomegranates, cinnamon, vanilla extract, chia seeds and salt in a mason jar. 
Stir ingredients to combine. Seal the jar with a lid. 
Place in the fridge for minimum of 2 hours or ideally overnight. 
Lastly, enjoy the next day topped with more fruit, nuts/seeds or maple syrup drizzle for those who prefer a little extra sweetness.
Check out Andrea's CTV Segment on Christmas Brunch Ideas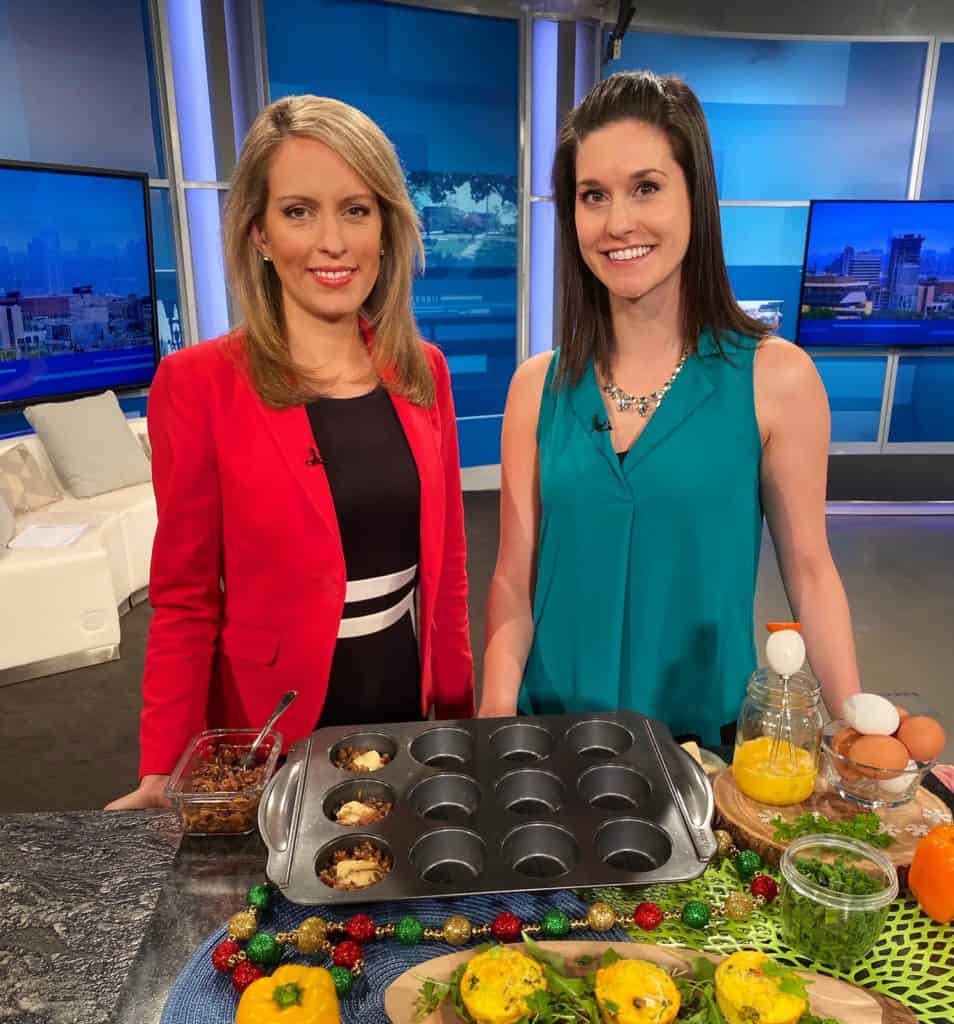 Video: 5 Steps to De-Seed a Pomegranate