Dietitian's Top Fridge, Pantry & Freezer Foods
~Stock Your Kitchen Like A Dietitian~
It's 2020, a new year and a new decade. Are you looking to make eating healthier a priority? If so, set yourself up for success by making healthy habits easier to facilitate. One of the best ways to set yourself up for healthy eating is by stocking your kitchen better. This way, you can have wholesome ingredients and foods on hand to make meals at home less stressful and eating out less alluring/tempting. Today, I will share my top fridge, pantry and freezer foods I always keep on hand.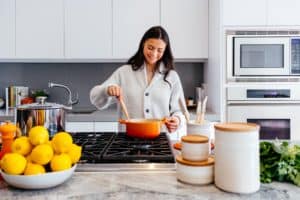 ---
Benefits of A Well-Stocked Kitchen: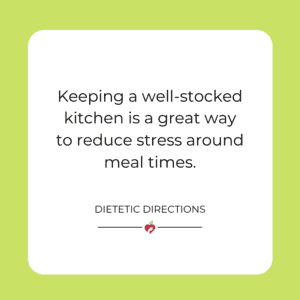 Dietitian Top Fridge, Pantry and Freezer Foods
Stock Your Fridge:
Low-fat milk or alternative (1%, skim, soy milk, almond milk, etc.)
Eggs (buy by the carton to prep hard-cooked eggs to last all week long)
Fresh veggies (whole or pre-chopped in transparent containers)
Salad greens (chopped and washed in a transparent container)
Chopped fresh fruit (in clear containers)
Hummus or bean dip, pre-portioned cheese strings or sliced turkey (can be grabbed as a quick snack)
Unsalted seeds and nuts (pumpkin seeds, sunflower seeds, peanuts, walnuts, hemp hearts, and chia seeds)
Margarine or unsalted butter
Light mayonnaise, ketchup, Dijon mustard, yellow mustard, BBQ sauce, sriracha, salsa (all can be used to spice up your meals)
Cheese (mozzarella, ricotta, cottage cheese, feta, cheddar, etc.)
Garlic, fresh ginger, lemon/limes (all make easy seasonings)
Sparkling water or reusable water bottles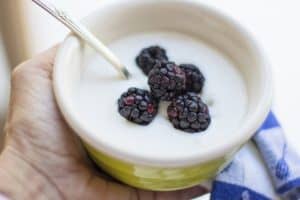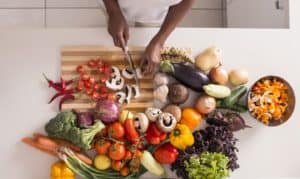 ---
Stock Your Pantry:
Whole-grain crackers or rice cakes
Peanut butter or alternative nut butter (ie. almond butter)
Oil (ie. olive oil, canola oil, avocado oil) and vinaigrette (balsamic, red wine, rice wine)
High-fibre cereals (contains over 5 grams of fibre per serving) and super high-fibre cereal (contains over 10 grams of fibre per serving)
Canned unsalted tomatoes, chickpeas, black beans, lentils, and lupini beans
Basic spices (salt, fresh ground pepper, oregano, basil, thyme, rosemary, cinnamon, etc.)
Popcorn kernels (or a low-fat microwaveable option)
Black olives, sundried tomatoes, canned pineapple, pesto (for naan pizza toppings or to add to sauces, stews, etc.).
Tea and coffee
Stock Your Freezer:
Whole grain bread, English muffins, wraps/tortillas, naan bread/pitas, baguette (stays fresh longer)
Frozen fruit and pre-cut veggies
Edamame and green peas
Chicken/pork/beef/tofu (can store in multiple ways such as prepared meatballs, chicken fingers or veggie patties for quick meal protein)
Quiche shells, perogies or ravioli
Note: Freezers can get over-crowded, and contain forgotten or unlabelled contents. Click here for 3 steps on how to do a Successful Freezer Inventory. A freezer inventory helps you to maximize what you have on hand and use it up.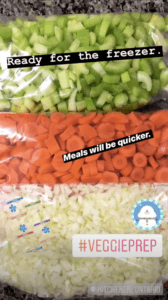 ---
Kitchen Organization Tips:
Place the healthiest foods at eye level in the fridge. (Brian Wansink, professor and food researcher at Cornell advises to not use produce drawers for veggies because we forget about them!)
Conversely, hide your indulgences (leftover desserts) in produce drawer or wrap in foil.
Keep your fridge and kitchen clutter-free.
A fresh plant in the kitchen is nice.
Be well-stocked with re-useable containers for lunch leftovers and freezer meals when too busy to cook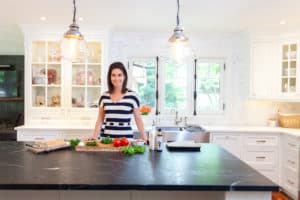 ---
Bottom Line:
A well-stocked kitchen is imperative for healthy eating success. When our mealtime stress is lower, with fewer trips to the grocery store and wholesome foods on hand, healthy eating becomes more attainable. Similarly, to make healthy habits stick we need to set ourselves up for success to make these actions easier. I hope you can utilize these fridge, pantry and freezer lists to stock your kitchen with delicious foods you love and are excited about eating. Stay tuned to part two where I highlight top, 15-minute meals to make from these kitchen basics!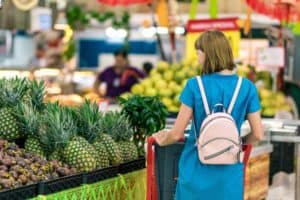 Now it's your turn! What are your favourite foods to have on hand? Do you have a grocery shopping day or use a list to ensure you are stocked up?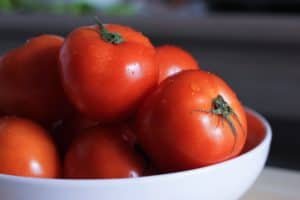 Bonus Handout!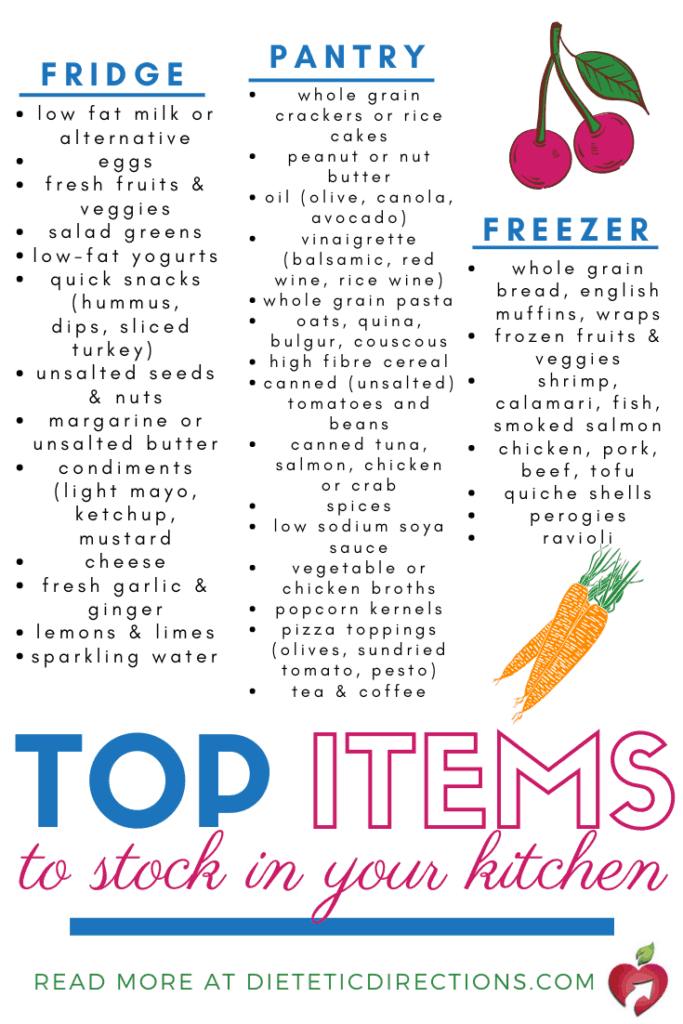 ---
Related Reads: